Categories: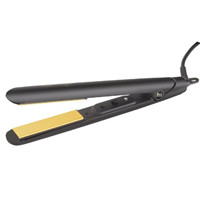 Geloon keeps supporting the clients to create their custom flat iron. Geloon also support custom hair dryer and other hair tools since 2008. Some clients set up their own brand successfully. For lead time, you can refer our another blog inside the site at https://www.geloon.com/leadtime-to-create-a-customized-hair-tool/. For the technical details, you can visit another page at https://www.geloon.com/our-technology/ . You can check what we can do and what items we can do from this page. For the Turn-Key-Projects, you can visit this page at https://www.geloon.com/turn-key-projects/.
Welcome to contact us to discuss the details for custom flat iron at any time. We have very good experience and team to make the project down as per your request and schedule.
Categories:
Geloon launched new high speed hair dryer with brushless motor which was made by new intelligent technology, it supplies speed of 110000r/m, auto cleaning function and ionic technology. It has 3 speed settings and 3 temperature settings. It has cool button as well. The coil set include the safe components that supply the protection of overheat.
It is very light for the hairdresser to protect their arm and elbow, it is only 280 gram. This high speed hair dryer is very powerful to dry a long hair very quick. You can check this product by this link https://www.geloon.com/product/hair-dryer-with-brushless-moter/
We're a hair dryer manufacturer and also we produce the most kind of hair tools including hair straightener, hair curler, hair crimper etc. Our R&D team design the product including the inner technology and product outlook and inner structure of product.
We also supply custom hair dryer and other hair tools for the clients. We supported lots of clients to launch their customized brand and products including hair dryer, hair straightener, hair curler etc. for the past 14 years since Geloon was built in 2008.